covid on vacation
losing the virus lottery
I caught covid recently. It was an isolating experience, and that led me to write about it. Telling the story tends to give way to my reflections and anger about the ways society is ignoring covid, so there's a bit of both here.
not vacation
Almost two weeks ago, I set out on a full day of train travel to get from my home in Berlin to Narbonne, a town near the coast of France where I was meeting a friend for vacation. I tested negative for covid in the morning, but as I sat on the train (well masked), I felt an exhaustion set in, a tickle in my throat, and a deep cough take hold. I tested again as soon as I got to my hotel, and it was positive.
I knew exactly where I caught it: two days before my trip, I went to the High on Fire show at SO36. It was an indoor crowd of around 150 people, and the crowd (and I) were mostly unmasked. I wasn't there for that specific band, but was so excited about the experience: something new and high energy with people I love seeing, being the inside a historic Berlin venue, and getting a taste of what metal gigs are like.
When the line appeared on my antigen test, I first messaged the folks I went to the show with, then the friend I was meeting, then tried to crack the problem of rebooking. My original plan was to share and AirBnB with my friend for the next four days, then ride the train to Geneva, look around for a day, and ride a train back to Berlin. None of that was feasible anymore. Everything was refundable, but on the first week of summer holidays in the south of France, not much was available to rebook. I snatched an AirBnB for the next morning and left the rest for later.
My isolation AirBnB was quiet, clean, and affordable, but lacked WiFi and air conditioning. Over the next few days, I agonized over how long to stay in Narbonne while battling brain fog. Despite various government policies, I do not believe it is always ok to de-isolate after five days. I think it's important to wait for symptoms to ease up and a negative test. However, I couldn't just leave my return travel unbooked - spots on trains were already difficult to find a week ahead of time. I was stressed, tense, and dealing with the worst headache I've had in a long time.
On day 3 - still feeling as sick as I had on day 1 - I booked an itinerary to leave Narbonne on day 9, stay overnight in Barcelona and arrive home on day 10. I was very anxious about the timing, but it ended up being precisely the right length. I tested negative for the first time the morning I checked out of the AirBnB. I could have used more days of rest, but was also long out of cell data, running out of my meds, and wanted to rest at home. It was a really difficult week, though I still feel very fortunate that my symptoms didn't put me in the hospital.
risk and decision fatigue
There are plenty of people who get COVID-19 without doing anything particularly risky. And my day-to-day risks are very low. I live alone and work from home. I bike most places, with a few masked train trips thrown in. I mix delivery groceries with a few masked trips to stores. In the early pandemic, I had my bubbles and managed different risk levels between them by isolating; now I ask folks to test before meeting if either of us has done anything risky. I also prefer that everyone tests if there are more than a handful of us gathering inside, and I still avoid eating in restaurants indoors. I help enforce a strict vaccination and testing policy for my choir, which also only recently started meeting again. The show I caught COVID-19 at was my third since the beginning of the plague, and this was also my third trip outside the country.
I am rather specific about that because "low-risk" can mean a lot of things. I recognize that many of my risks are low because of privilege, but I've also put a really high priority on keeping myself and my communities safe. For two and a half years, I was tracking case numbers locally and anywhere I wanted to travel. I was thinking through venues, numbers of people, and what was happening in the 1-2 weeks after anything higher risk. Each time I took a new risk, I thought through what the timing would be if I got sick, how could I care for myself, who else would it impact. And because of this care (and some luck), none of my risks added up to getting the virus, and many of those closest to me had avoided it as well. With my attention on other things, the actual risk of catching covid seemed like an abstact consequence, compared to the usual consequences of being a little stressed or missing something fun. And I've been needing more fun in my life lately.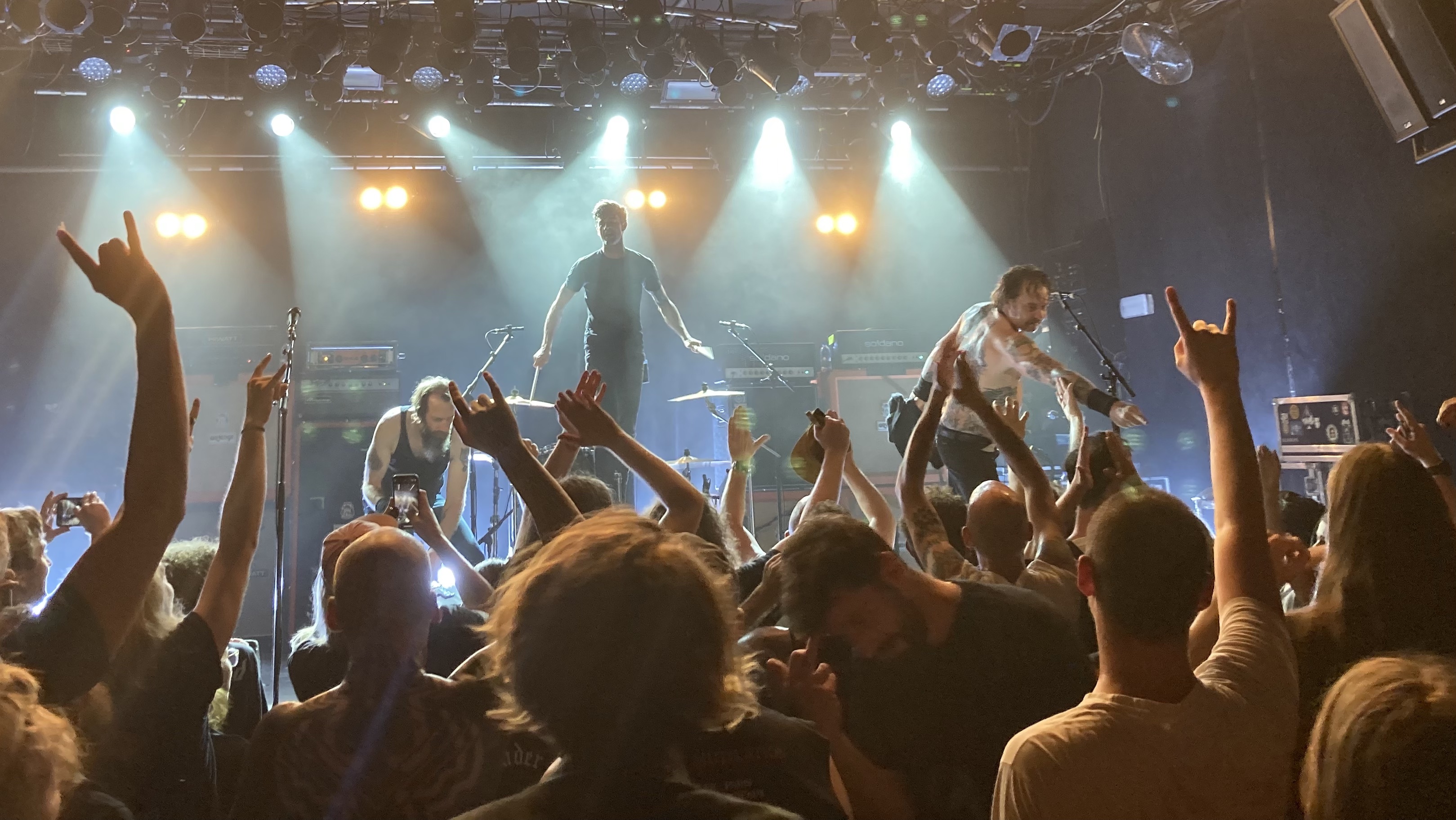 So in this particular case, the only impact I thought through was: would I be giving covid to anyone if I caught it? So I thought that through. I read that omicron typically had an incubation period of 1-4 days, and I would be either isolated or masked until day 4. I also knew that two other people at the show with me had been vaccinated with similar timing and would tell me if they got it, increasing the chances of knowing about an infection on the earlier side. So I felt reasonably confident that I would know about my exposure in time to alter plans and protect the friend I meet on Saturday. And my timing there was entirely correct - I tested positive the night before I was set to meet my friend.
But the actual impact of having the virus on vacation? To me, my health, and my finances? I did not think about that at all. I just did not have the capacity to engage with the choice and all its consequences. And, to be clear, I might have still chosen to go! But I didn't process it like I had my previous choices. I think, for a moment, I got pulled into the world where we just pretend the pandemic is over, and replace community care with the virus lottery. Instead of everyone going through the inconvenience of testing and/or masking at events, we just accept that someone is likely to get very sick. I am slightly amused at my poor luck: I faced the consequences the very first time I stepped into magic no-corona land, but mostly I am exhausted, and I am angry.
personal responsibility and the virus lottery
I keep on wondering if I'll start to feel guilt over making a choice that led to me getting covid, and so far, I don't. It's always been very important to me that if I catch the virus, I don't give it to someone else, and I still made my choice in that context. What I didn't realize is that masks are not required on trains in France. So, even though I was well-masked, there were about five hours on the train where those around me weren't. And the risks are best mitigated if everyone is wearing a mask. I felt let down by the lack of mask requirements. And I was very isolated, but I did put on my mask to go to the pharmacy once and the grocery store twice. Do we just assume, as a society, that everyone has the capacity to isolate perfectly when infectious? I could have at home, but I couldn't away from my stock of tylenol, support network, and usual delivery services. Isolating requires infrastructure, community, and money.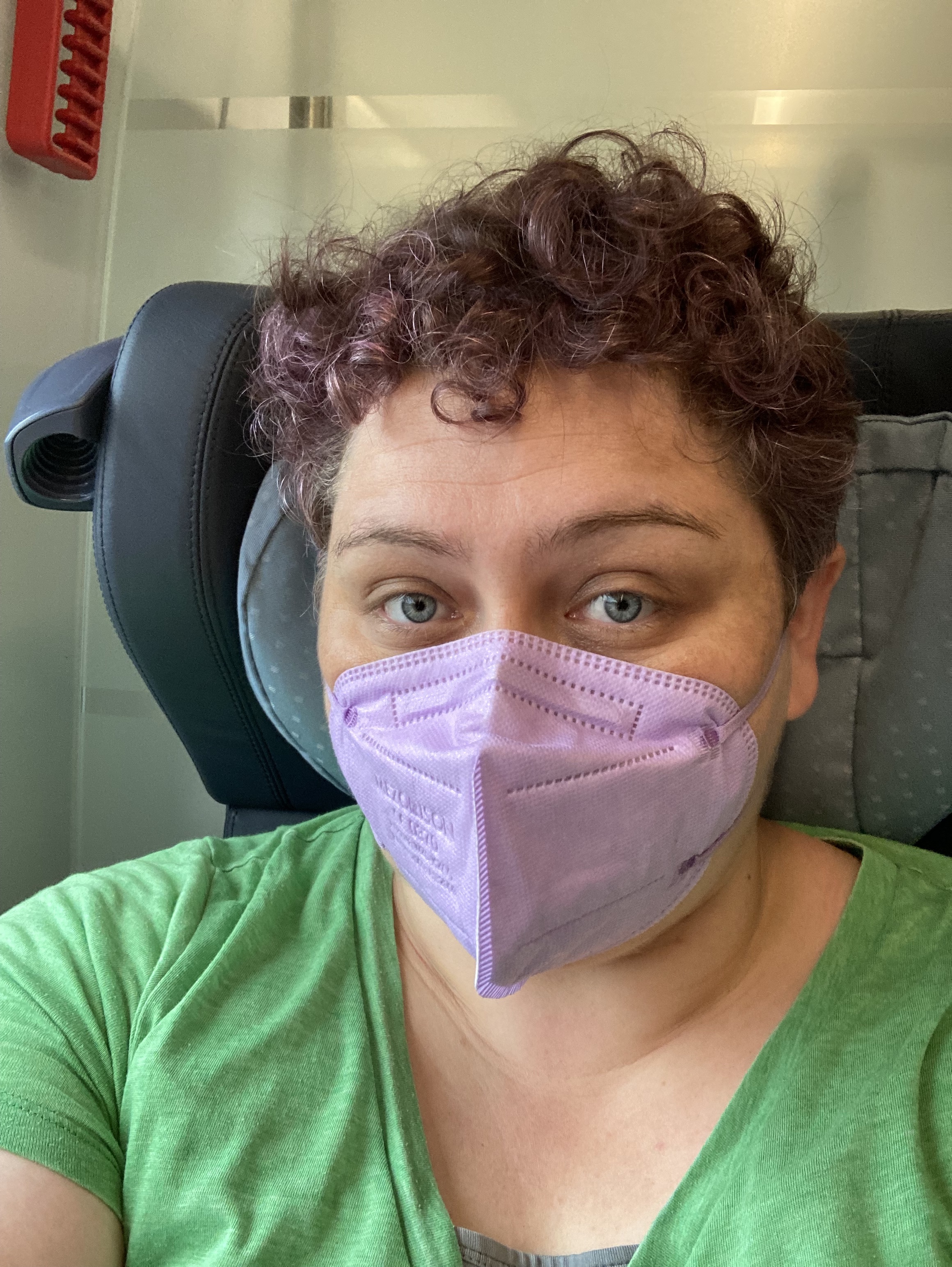 And our collective lack of masking - both in regulations and in personal decisions - does make me angry. I've held myself to a higher standard than technically necessary in terms of masking, testing, and social distancing. But it's always been based on reading well-sourced news and the occasional scientific study. And it's never been just to protect myself, it's also been for public health. And this particular experience has made me finally see how exhausted I am of taking personal responsibility for public health. I shouldn't have had to spend so much time and energy figuring out where I feel it's important to mask, to test, and to avoid. But I don't feel our regulations are keeping us safe, so I feel I have to do it.
With the BA4/BA5 wave washing through Europe, I don't think we have any business gathering in large groups indoors - not without masking or testing. But there's a certain joy that comes with live music, and it's difficult to continually choose safety over joy. It's difficult too, to know that we could mitigate the risks that come with the joy, yet we choose not to. Once my immunity wanes, I'm not actually sure how much I'll choose to enter the virus lottery, but I wish I could stop making the choice.